It is a beginner's guide to Search Engine Optimization, perfect for beginners who are looking for an introduction into the topic.
Search engine optimization is a topic that can be intimidating to many businesses. Not only are there countless tips and tricks on the subject, but there are also multiple myths surrounding it as well. With so much false information out there it becomes hard to know what is right and what isn't.
This article will cover:
1. What is SEO and why does it matter to my business
2. The importance of keywords in search engine optimization
3. Why you need a website for your business
4. How to use social media to boost SEO efforts
5. Tips for creating content that ranks high in Google's algorithm
6. The difference between organic search results and paid ads (PPC) on Google
7. Things You Shouldn't Ignore If You Want Great SEO Results
8. SEO Basics: Everything You Need To Know Before Launching Your Site
9. Work Smarter, Not Harder With These SEO Tips
What is SEO and why does it matter to my business?
Search engine optimization is the act of optimizing your website to rank higher in Google's search results. It's not just about having a website that looks pretty- it's about attracting customers to your site in order to convert them into paying customers. If you're not using SEO tactics on your site, then you're losing out on potential revenue from both organic search results and paid ads (PPC) on Google. That's where this guide comes in: we'll cover everything you need to know before launching your site!
But why does this matter?
Think about it like this: If people can't find your website when they're looking for you, what's the point in having one?
For example, if someone wants to buy a dress from your clothing store, they would look for it online. You can't sell any of your dresses if they can't find your website.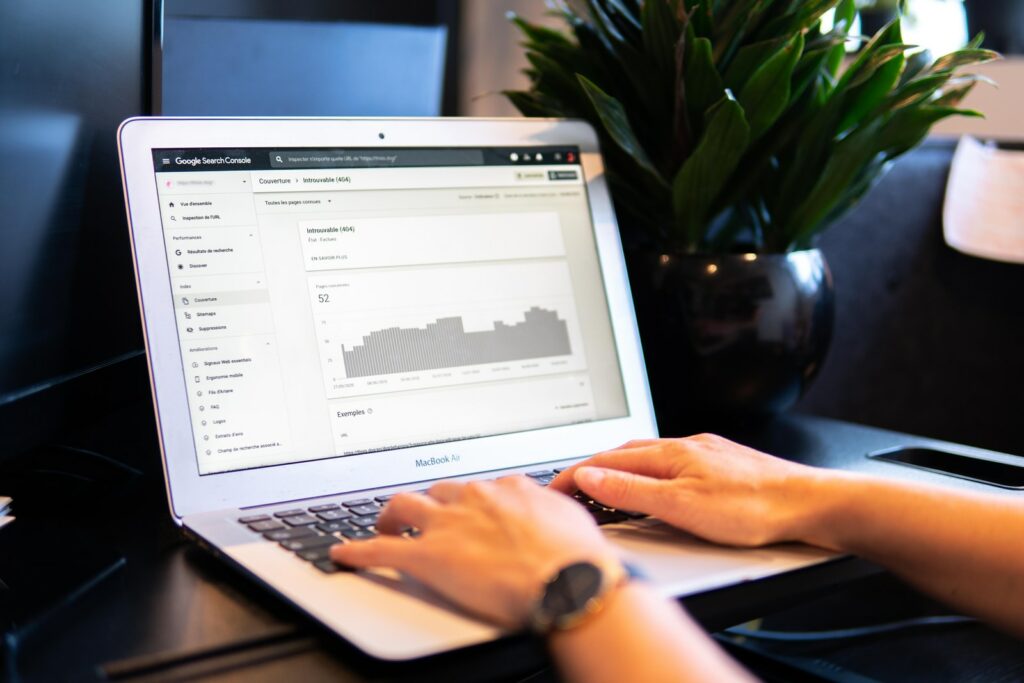 Now, if you want to be found by these new customers you're going to have to bring them to your site and that's where search engine optimization comes into play.
Why are keywords important for good SEO?
A keyword is the word or phrase that your customers type into Google when they're looking to find a product or service like yours. When you rank higher in the search results, more people will visit your site- which means it's crucial to use relevant keywords throughout all of your web content. For best results, we recommend using keywords in:
• Your URLs
• Your page titles
• Your meta descriptions
• Within the main content on your site (i.e. in blog posts and landing page copy)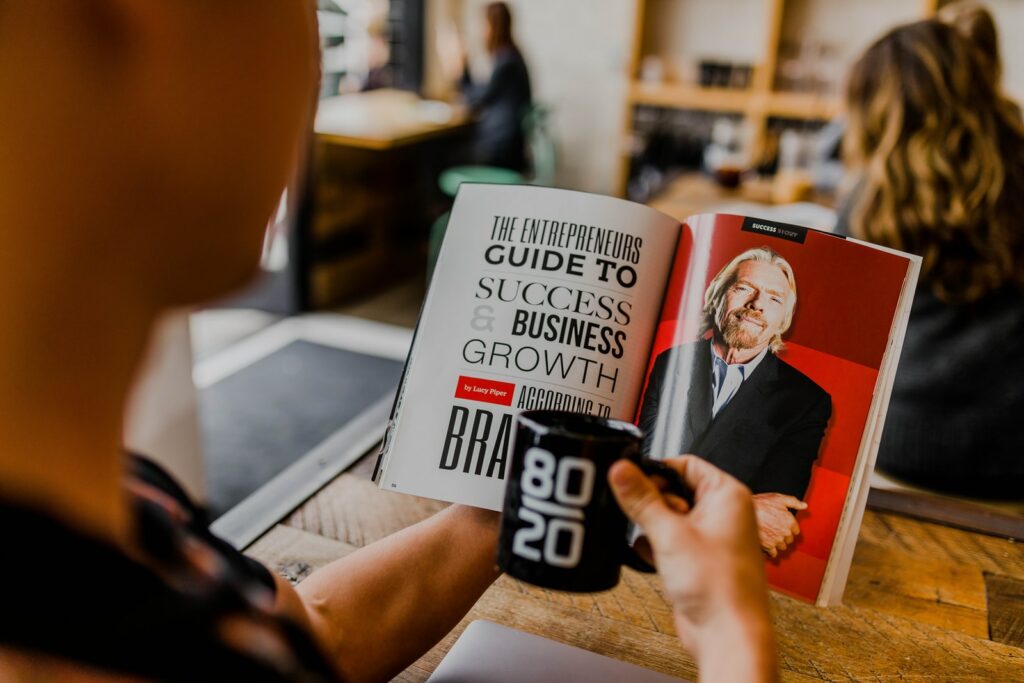 These tips will help you sound natural and be more authoritative when it comes to your business niche!
Why you need a website for your business.
In order to rank high in the search engines, you need a website. While other platforms like Facebook and Twitter are great for connecting with your current customers and pushing out new content, they don't help your site rank as well as a real company website does. If you want maximum exposure online, then a business website should be at the top of your priority list.
How to use social media to boost your SEO efforts.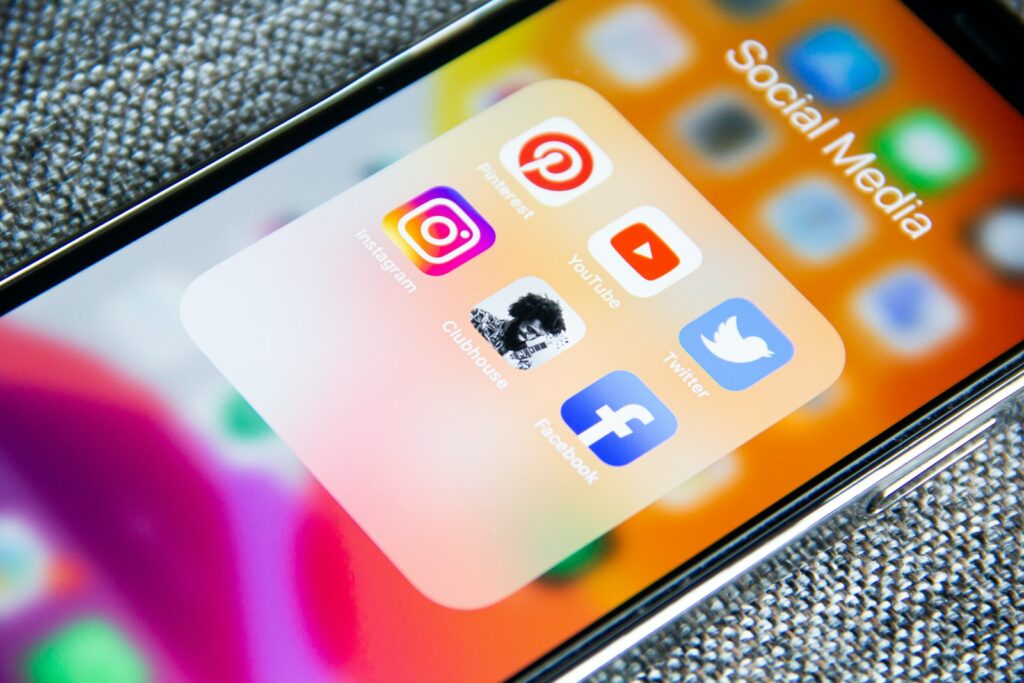 While there are a lot of myths surrounding SEO, one thing is for certain: the more content you publish on the internet about your business, the better chance you have at ranking higher in Google's search results. For this reason, it's important that you make good use of social media. But don't just use it as an outlet for your promotional posts- mix up the content you publish with informative blog posts, industry updates, and other engaging material that will boost your SEO.
How to make the most of your content's SEO potential
Writing good SEO copy is a lot harder than it sounds, but there are a few things you can do to make it easier. First, always start with a plan for what keywords you want to target and write around those. It may seem difficult at first, but once you get into the habit of using keywords strategically it will become easier over time. Also, make sure you do your research on the competing sites in your industry before creating content. This will help you understand what questions people are asking online about your business niche and create content that gets better results.
Creating content that ranks high in Google's algorithm.
The only way you'll rank higher in Google's search results is if your website's content is engaging- and that means making sure you're publishing quality material that matters to your audience.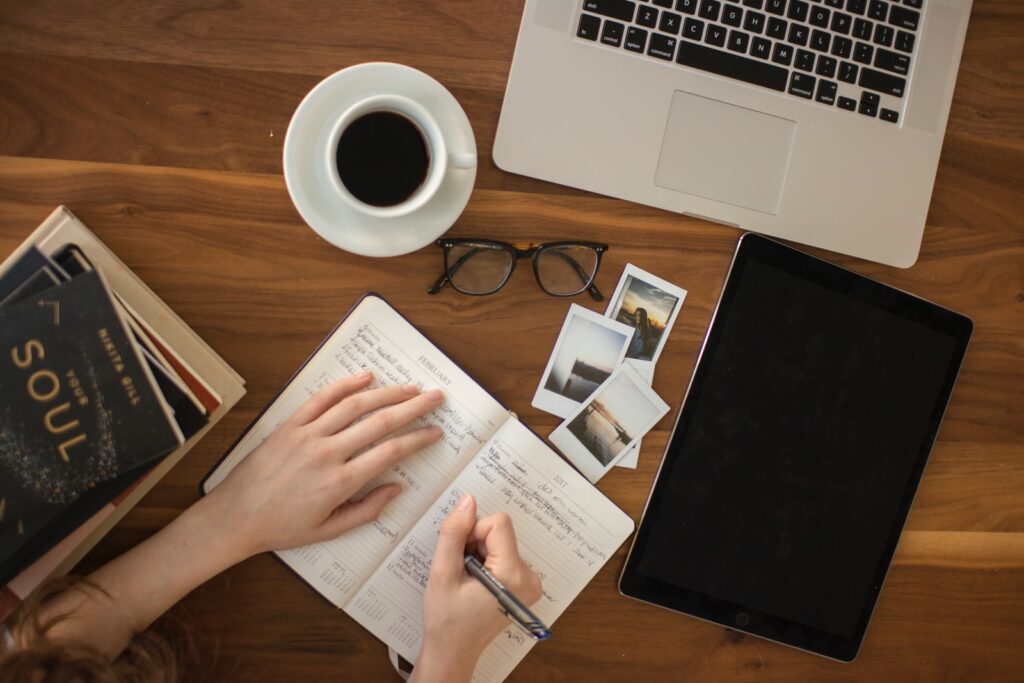 You'll notice that the majority of Google's top search results are blog posts- this is because blog content tends to be more in-depth, unique, and up to date than other types of web content. To see success with your SEO efforts, we highly recommend publishing at least one blog per month.
Why you need to focus on quality over quantity when it comes to content.
People tend to make one of two mistakes when it comes to creating content: they either publish very little material or they spam the internet with massive amounts of mediocre posts. Don't make these mistakes- they'll only dilute your website's authority and make it harder for Google to figure out what your site is about. By all means, publish fresh content on a regular basis- but don't neglect the value of quality over quantity.
What you need to know before paying for SEO services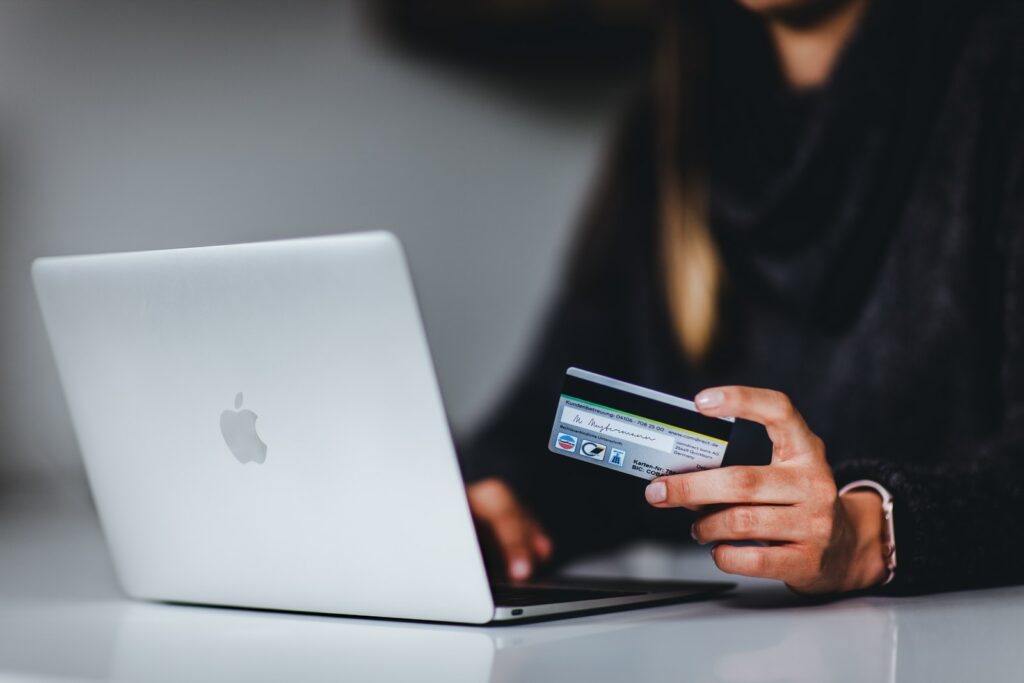 If you're ready to hire an SEO expert, you need to know exactly what results you're going to get for your money. This means making sure your SEO consultant has a proven track record of success and is trustworthy. Never pay an SEO professional until after they've finished their work- this will save you the headache of having to fight with them if they don't deliver what they promised.
If you've been looking for a way to get your website noticed by the search engines, make sure you keep these SEO basics in mind! If you can incorporate these simple steps into your business practice, Google should have no problem finding you. Good luck to everyone who's working towards online success!
The difference between organic search results and paid ads (PPC) on Google.
Some of you may know that there are two main forms of advertising when it comes to the search engines- organic and paid. The difference between the two is that organic (or natural) results appear whenever someone searches for a certain term or phrase on Google, while paid ads appear at the top and bottom of Google's search engine results page (SERP) when someone searches for a similar term or phrase.
SEO is the number one way to improve your business' online presence. However, most people make a crucial mistake when it comes to SEO- they focus more on boosting their rankings than growing their target audience. This will actually have the opposite effect of what you were trying to achieve by hiring an SEO consultant in the first place!
5 Things You Shouldn't Ignore If You Want Great SEO Results
1. The competition
Keep in mind that if you're trying to improve your rankings on Google, then there are probably dozens of other websites out there trying the same thing. This is why it's essential to know what types of content your competitors are creating and how they're promoting their material. Otherwise, you risk spending thousands of dollars for no return on your investment.
2. The algorithms
Most people make the mistake of thinking that SEO is a "set it and forget it" type of practice- but there are dozens of different things you should be doing on an ongoing basis to improve your website's search engine ranking. Unfortunately, Google changes its algorithm over 100 times each year, which means you'll need an SEO consultant that's constantly monitoring your website and tracking the trends to ensure its success.
3. Your website design
When it comes to search engine optimization, your website design isn't as important as it used to be- but this doesn't mean there aren't still essentials you should be following when updating or creating a new website. For example, you should always make sure your website is mobile-friendly and has a simple design so visitors can easily navigate to the different pages.
4. Social media
If you want your business to succeed online, it's crucial that you learn how to master social media marketing as soon as possible. Facebook, Twitter, LinkedIn and other social networking sites can help you create even more targeted traffic to your website, which will in turn improve your search engine ranking.
5. Your content
You need to concern yourself with the type of content that you're publishing on your website just as much as the way it looks- if not more so! Google considers pages with images and infographics to be "high-quality" and will rank them higher than your standard blog. If you want to know more about SEO, check out Step-by-Step Guide on How Search Engine Optimization Works
SEO Basics: Everything You Need To Know Before Launching Your Site
1. Quit obsessing over keywords
Instead of taking the time to figure out which keywords relate specifically to your business, you should be focusing on writing high-quality content that appeals to your target audience. By developing unique blog posts (and infographics) that interest your customers, you'll naturally attract people who are looking for exactly what you're selling.
2. Answer questions, not search queries
Rather than creating content that's designed to attract specific keywords, you should be putting together posts and pages that answer the types of questions your target audience is asking. For example, if your company sells scented candles online, then you could create a post called "What is the best-smelling candle?" This way, your company will attract customers who are genuinely interested in what you have to offer- which is the whole point of using keywords in the first place!
3. Pick a blogging schedule
It's easy to become overwhelmed with all of the different things you need to do on an ongoing basis if you want to improve your website's search engine ranking- but you shouldn't let this scare you away from creating new content for your website. Instead, make a commitment to post at least five new blog articles on a weekly basis and stick to it! This way, you'll never run out of fresh material to publish and your customers will always have something new to look forward to.
4. Post multimedia
Similar to blogging, you can also improve your website's search engine ranking by uploading videos and images- as long as they're genuinely interesting! If someone is searching for a certain topic online but only sees exactly what they want in a video or photo, they'll definitely leave the page with a better idea of how to fix their problem.
Work Smarter, Not Harder With These SEO Tips.
SEO is a lot like going to the gym. The first time you walk into a health club, it might seem a little intimidating and you may not know where or how to start. You start walking around looking at all the different equipment and thinking that there's no way you could ever use any of those complicated machines.
The same thing happens with SEO. You see the shiny ads, well written articles and spend hours reading blog posts about how to rank your site number one on Google. If you don't have a background in design or coding, all you can do is stand back in awe at what these people are able to accomplish.
The truth is that SEO isn't nearly as complicated as it seems at first glance. There are many ways you can improve your rankings with minimal effort involved.
1. Improve your site content
One of the biggest mistakes you can make on your website right now is to have low-quality articles and blog posts. According to Google, poor quality content is one of the top reasons for a site to be considered low-quality and thus, not ranked as high on search engines.
This isn't only an issue with articles or blog posts that are 200 words long. If you have 10 paragraph essays on your website, these should also be looked at in terms of quality. Is each paragraph written succinctly and to the point? Have you used proper grammar, spelling and punctuation?
2. Check your titles
One of the simplest ways to improve your site rankings is by writing better titles for your articles and blog posts. This might seem like a daunting task, especially if you're just starting out on your website, but it's actually quite simple.
All you need to do is sit down and think about how Google determines what your site is about . They look at the title of your page (and other pages on your website) in order to determine if this is something that their users are looking for. If you're writing content that isn't based on keywords or topics that people are actually searching for, no one is going to see it.
3. Optimize your images
Another way you can get more traffic coming to your site is by optimizing images on your website. If people are able to find the information they're looking for directly through an image search , this will definitely help with organic rankings if done correctly. You can also add alt text to each image. This should include keywords and phrases that describe the photo's content in order to increase your CTR on search engine results pages.
4. Don't forget links!
One of the biggest mistakes you can make when it comes to SEO is not including enough links or them being placed incorrectly throughout your site. You should be using links for keywords and phrases that are relevant to your site. If someone is searching Google or another search engine for a certain topic, you want to make sure that the link they click on your site takes them to an article about it.
5. Develop good habits
When you first start out with SEO, it can seem like there is a lot of information to take in and a whole lot of coding to do. Since the majority of SEO is done on the back end, this makes it all the more complicated for beginners.
Just remember that with any new habit , you need to start slow and work your way up from there. If you try to tackle everything at once or do it all in one night, you're going to burn out and get discouraged. Some of the most successful SEOs started out just like everyone else. You should take a small step forward every day and try to do at least one thing to increase your rankings.
If you keep working at it, SEO will become second nature to you!
Conclusion
SEO is a vast field, but it is the basics that will help you to start on the right track. Understanding how search engines work and what they care about most will ensure that you begin your optimization efforts in the right place. We hope that this beginner's guide has been helpful! Please feel free to share your own SEO tips and experiences in the comments section below.
More articles from this blog you might like: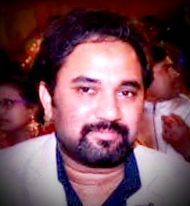 Latest posts by Rohit Kumar
(see all)