Search engine optimization is a digital marketing method that helps webmasters and website owners to get more free traffic from search engines by making their websites rank higher for important keywords.
Introduction
SEO has its own techniques, but it needs a different strategy when it comes to article submissions. Also known as guest blogging, article submission is an SEO technique in which you write articles and submit them to high-quality websites that are related to your niche.
However, if you're not sure which SEO topics to write about, don't worry because we've got you covered. In this article, we will discuss some amazing SEO topics that you can write about in your next article submission.
1. SEO Tips and Tricks – Since you're writing an article on search engine optimization, it's better to include some SEO tips and tricks for your readers.
2. Case Studies – Case studies are a great way of backing up your claims with real examples from the past. If there is no case study related to your topic, find one that can be related to it.
3. Latest SEO News – Keeping yourself updated with the latest SEO news is crucial if you want to stay ahead of your competitors.
4. Opinion Pieces – Opinion pieces are a great way to share your thoughts and ideas on a particular topic with your readers.
5. How-To Guides – How-to guides are a great way to provide value to your readers. But make sure you write useful and informative guides.
6. Review – You can use review posts in order to get more organic traffic if the product or service is good enough.
7. Top 10 Lists – Top 10 lists are one of the most popular types of content because almost everyone loves lists.
8. Interviews – Interviews are a great way to get insights from industry experts on a particular topic.
9. Infographics – If you're good at creating infographics, then you should definitely use them in your articles.
10. Competition Analysis – Competition analysis is a great way to reveal the secrets of your competitors.
11. Twitter Updates – You can use articles to share your tweets on different topics with your readers.
12. Forum Postings – Forum postings are a great way to get links back to your website from high authority forums websites if you're looking for some "link juice."
13. Guest Posts – Finally, you can also write guest posts for other high-quality websites in your niche.
SEO Tip: If you're not sure what to write about, try asking yourself these questions:
-What are my personal SEO tips and tricks?
-Which of the popular SEO topics am I most interested in?
And then start writing!
There are many different SEO topics that you can write about. You can write about how to improve your website's ranking, how to use keywords effectively, or how to create great content. You could also write about the latest Google algorithm updates, or ways to stay ahead of the competition. There are endless possibilities when it comes to writing about SEO.
Keyword Research
One topic that is always relevant for SEO is keyword research. Understanding your keywords and how they work for you is a valuable tool that can also be expanded upon in an article or blog post. This could include the use of keyword research tools, which are necessary to discover new long-tail keywords as well as short-tail ones so you know what terms people are typing into Google when looking for information on your topic.
Link-Building Strategies
Another topic you can write about in your SEO article is the different types of backlinks and link-building strategies to help improve your site ranking with Google. The way that people use links on their website, which pages they choose to be linked, how many other sites are linking to them – all these things affect a webpage's search engine ranking.
On-Page Optimization
A third great topic for an SEO article is on-page optimization. This includes optimizing your website title, meta descriptions, header tags, and images for the best search engine results. There are many different ways to do this effectively, so you can get creative with it and come up with some unique tips and tricks that will help improve your Google page ranking.
No matter what topic you choose to write about, make sure that you do your research and know what you're talking about. Don't try to write an article on a topic that you don't understand – it will only reflect poorly on you and your website. Instead, focus on writing great content that covers a topic in-depth, and you'll see the difference.
The Bottom Line
So, these are some of the best SEO topics that you can write about in your next article submission. Just make sure that you do your research properly and include valuable information in your articles. And don't forget to promote your articles through social media and other sources.
We hope you found this article useful. If you did, please share it with your friends and colleagues. Thanks for reading!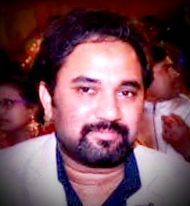 Latest posts by Rohit Kumar
(see all)