Backlinks are important because they help sites rank higher in Google search results. Sites with more backlinks generally have a better chance of ranking well, but other factors help determine good rankings. It has to do with how Google rates websites based on certain factors, one of which is the number of quality backlinks they have.
The following will help you understand how backlinks influence Google's search results and why they're important:
What are backlinks?
The most common misunderstanding about SEO is the definition of a backlink. Some people think that backlinks are just links pointing to your site from other sites on the internet, but this isn't true. Backlinks are incoming links where somebody else is linking to your website, and you're linking back to their website.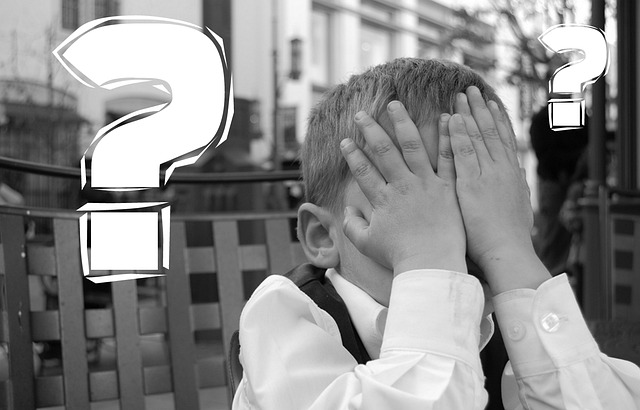 In search engine optimization, a backlink is a hyperlinked site from another online place. Search engines like Google and Bing use backlinks to determine how important or well-respected a website is. In short, backlinks are similar to votes in terms of popularity. The more backlinks your website has, the better it is for your rankings.
Ways to create Backlinks?
There are many ways to create a backlink, but the two main methods are making them yourself or having others create them for you. Here are some examples of ways to create your links:
Write guest posts on relevant websites related to your niche.
Ask other people to link back to your site on their website
Place links on your videos
Comment on blog posts related to your niche with a link back to your website
How can I tell if my backlinks are helping or hurting me?
One of the easiest ways is to follow the trail. Let's say you're a carpenter, and you start a blog about your business. You get a backlink from another carpenter's blog, but the more important link is the one on an interior designer's website with lots of traffic. Receiving links from websites with higher authority than yours will likely boost your rankings in search engines. Check what websites link to you and where they are in the Google Search Console. If a website links to your site but has low authority, it might not be such a good thing.
How do I know how many backlinks my website has?
There are many tools available online that can give you this information. One of these tools is Majestic SEO Site Explorer; it shows you the number of backlinks your website has, where they're coming from, and many other useful things, like how many different root domains and sub-domains, link to you.
What do backlinks mean for my business? As stated above, having a lot of backlinks means that your site is more likely to be seen as important, and the more visible you are, the better. Suppose an interior designer has lots of backlinks pointing to their website. In that case, they're almost guaranteed to come up in Google search results for "interior design services" or whatever phrases people might be using in Google search.
What are some examples of websites with a lot of backlinks?
Here's a short list of sites that have a high number of backlinks:
– www.reddit.com has more than 1 million backlinks
– www.wikipedia.org has over 7 million backlinks
– www.ebay.com has more than 1 million backlinks
Backlink tools
There are many free and paid tools for checking your site's backlink profile. Here are some examples of each:
Majestic SEO Site Explorer (Free)
Ahrefs (Paid)
Open Site Explorer (Paid)
Moz Open Site Explorer (Free)
Raven Tools Web SEO Toolkit (Paid)
Are backlinks still important in 2023?
It's hard to say if backlinks will be as important in 2023 as they are today, but there's no doubt that they're still a strong indicator of success and popularity on the internet. The more popular your site is, the better. The best way to predict the future is to build your website and update it regularly. This way, you'll always be playing with the big dogs.
What backlinks should I focus on building?
The answer will depend on what sites link to you and where they're located. If you don't have any links from sites on the first page of Google search results, you should focus more on getting backlinks from websites like these.
The best way to get relevant links is by putting yourself through various social media channels and letting your audience know your website exists. If you feel there are no appropriate places to link to your website, you can always try commenting on blogs in your niche with a link back to your site.
Doing anything shady such as buying or exchanging links, will not benefit you at all, and there's a chance that Google might even penalize you for it. The more natural your link building, the better.
Can backlinks hurt your site?
Backlinks can help your site by making it more visible, and they can also hurt your site if you have many bad links pointing to it. Google has made several algorithm updates for this purpose and is very good at detecting spammed links. So, if you're building connections to manipulate search engine results, be prepared for some consequences.
How can I get rid of bad backlinks? If you've been penalized by Google and have a lot of spammy backlinks pointing to your website, the best way to get rid of them is by disavowing these links using this tool: https://www.google.com/webmasters/tools/spamreport?
How do backlinks help us in the ranking?
If you've been doing SEO for your blog, you must know the value of backlinks. Every link from another site that is pointing to your blog helps in building a good authority and ranking of your posts, so the more links from different websites, the better it would be for your page rank.
What makes a good quality backlink?
If you want your link-building campaign to be successful and beneficial for your website, most of the links you get from other websites must be relevant and do-follow. If it is a normal, no follow link, then it does not matter much in the eyes of Google. Still, if most of your links are do-follow, then it will directly impact your rankings, and every backlink you get from a good blog post, good website, high-page rank website, or relevant industry website would be beneficial for your site.
To know what makes a quality backlink, let us first understand the definition of a link: "A link is defined as the hypertext reference (URL) that an author indicates by a clickable text or graphic."
Now, if a website adds a hypertext reference to your website that is not relevant to your site's content, then it can potentially harm your website, so you should avoid such links. On the other hand, do-follow backlinks from good quality or relevant websites can make a huge difference to your site while building authority and ranking.
What are no follow backlinks?
No-follow links are links that do not help pass any SEO value since they don't give link juice. They are mostly used for social sharing on popular sites like Facebook, Pinterest, etc. These links do not affect your site rankings if they are present on such sites, and it's a good idea to get social shares on your website posts, which would result in some no-follow links, or you can buy them from some reputable directory.
How do I get backlinks?
There is no shortage of methods and techniques you can use to get quality backlinks for your website. The most popular of them are Guest blogging, Blog comments, Forum posting, Classified ads, Infographics submission, etc.
While You can use some methods to generate many backlinks from different websites quickly, you should always remember that it is about more than just the quantity but also the quality of backlinks. You should invest some time in finding high-quality blogs or websites to post high-quality guest posts. You can also buy web 2.0s from reputable directories and submit infographics on some authority sites to get a decent traffic flow to your area.
Remember, it's all about quality and not quantity.
Conclusion
Several blog posts, forums, and websites link to your site daily, so you should always try to make relevant links instead of spamming different sites with your links. You should always remember that Google will never accept any unnatural link-building method, so if you want to stay on the safe side, create high-quality content and submit it on relevant websites to get do-follow backlinks.
We hope you found this useful! Thanks for reading!
Also Read: Link Building Strategies: Guide to the Best Practices for SEO, YouTube Backlinks: How to Get Them and Why They're Important
Latest posts by Richa Soni
(see all)