Domain names are an essential part of the internet, providing users with a convenient way to access web pages. A domain name is a unique address that allows people to easily locate and identify websites on the internet by typing in the address in their web browser. In this blog we will discuss about how to get a cheap domain name in 2023.
The Domain Name System (DNS) helps ensure that these addresses are directed to their intended locations using numerical IP addresses. Domain names provide websites with much-needed memorability for customers, allowing them to recognize and share sites more easily than lengthy IP addresses. With so many web pages available across countless servers worldwide, domain names provide a valuable resource for organizing website content and connecting viewers with the desired information. 
Why it's important to get a good domain name
Everyone knows the importance of making a strong first impression, and this applies even more when creating an online presence. A good domain name is vital to success in your venture — it must be memorable, concise, and SEO-friendly. A domain name reflects the brand that allows people to find you easily on the web. It's an essential part of any successful marketing strategy and can mean the difference between standing out from the competition and falling into oblivion.
How to choose the right domain name for your business?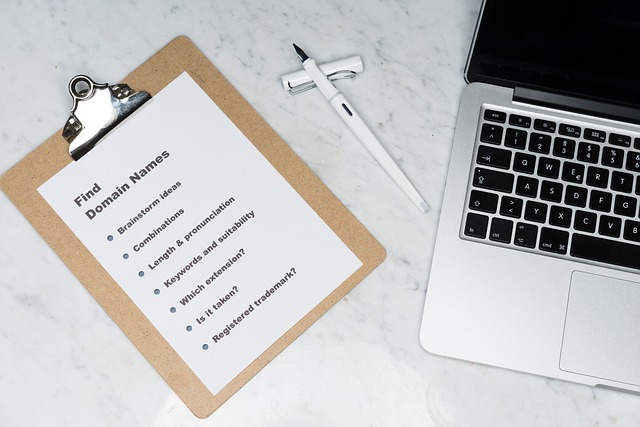 There are many different ways to go about choosing a domain name, but there are some things you should consider before settling on one. If you're looking for something short and sweet, you'll want to avoid using numbers or punctuation marks (e.g. ,.com,.net, etc.). You also don't want to use words already registered by someone else (e.g., "domain" is taken). Finally, if you're planning on registering a trademarked term, make sure you do so with the US Patent & Trademark Office.
What makes a great domain name?
A good domain name should:
Be easy to remember
Be unique
Be descriptive
Have a keyword focus
Also read:11 Best Tips for Domain Security: How to Protect Your Site from Hackers
How to find expired domain names that are still available for purchase
Finding expired domain names that are still available for purchase can be a great way to start a website or create a strong presence on the web. To start, search through auction sites and domain name registrars. Auction sites often have lengthy lists of expired domain names which can be purchased on the spot, while registrars may have larger databases with plenty of choices. Always make sure you read the terms and conditions associated with any potential purchases, as well as look into the domain name's history to ensure that it has never been used for malicious purposes in the past. Doing so will ensure you can acquire a safe and high-quality domain name for your online needs.
The benefits of buying an expired domain name

Investing in an expired domain name can have considerable advantages for businesses looking to launch a website. These domains generally have a web presence already built up, with some potential traffic and even direct backlinks from other websites. Additionally, if the expired domain was once home to a successful website, it may already appear high in search engine algorithms results and be more recognizable than starting from scratch.
A bonus for businesses is the relatively low cost of purchasing these names compared to building up organic rankings and website presence. While transferring the domain may involve technical drawbacks, an experienced web designer will know how to mitigate many of the issues or work around them altogether. An expired domain name is an attractive and often cost-effective option for any business.
How to register and set up your new domain name
Setting up a new domain name doesn't have to be a challenge! To begin, you need to register your domain name. To do this, search for an accredited registrar who can provide the necessary hosting and support services. Once found, complete their registration by providing all relevant information about your chosen domain name. After the registration is complete, you will need to set up different hosting types and configure security, encryption and other settings.
Depending on your hosting provider, they may also offer related services such as email management, DNS and CDN (Content Distribution Network). With all that taken care of, you can start focusing on making your site even better by building a great website and using SEO techniques for better search engine ranking!
Tips for keeping your domain name safe and secure
Among the most important steps to take when managing a web domain is keeping it secure. The best way to ensure your domain remains safe and secure is by having strong passwords, using two-factor authentication, regularly updating security software, and monitoring suspicious activity.
Establishing a domain privacy policy can also be beneficial in protecting domain access and use. Additionally, if you are buying domains previously owned by someone else, thoroughly check their history before the purchase; this will help ensure that you are not taking on any potential security issues from previous owners. Lastly, with large investments in website hosting and domains come significant threats–it is crucial to always keep an eye out for cybercriminals to avoid theft or malicious usage of your data.
Resources for finding the best deals on domains and web hosting
For businesses looking for the best deals on domains and web hosting, the internet can provide multiple resources to compare prices. Various sites, such as Wooranker.net, help you compare packages across different providers to get an idea of what fits your budget and needs. Furthermore, discount websites like Couponxplore offer exclusive discounts that let customers avail of great offers on domain names and web hosting services.
Additionally, Reddit is full of recommendations from people with first-hand experience with domain names and web hosting providers. Reading through these testimonials is always a good idea to pick out the most reliable provider suited to your particular requirements.
Cheapest domain registrars in 2023
Acquiring a domain name doesn't have to be expensive. Websites like GoDaddy and Namecheap offer discounted rates on new domain purchases and even provide access to previously registered domains. You can also find coupon codes to lower the cost of your purchase further by searching online. If you're savvy, you can register a domain directly with a registry like Tucows. With the right research and negotiations, you can find your desired domain for a fraction of its list price. Regardless of how you go about it, getting a great deal on a domain is possible!
1. Domain.com
Domain.com is one of the most popular domain registrar services available today. They offer affordable pricing options for both personal and business domains. Their customer support team is also very helpful in setting up and managing your domain registration.
2. GoDaddy
GoDaddy offers a wide variety of domain extensions including net,.org,.info,.biz,.us,.coop,.name,.mobi,.pro,.cc etc. You can choose from over 50 different TLDs at no extra cost. GoDaddy has been around since 1999 and has become one of the largest domain registrars in the world.
3. Namecheap
Namecheap is another great option for registering domain names. They provide features like free WHOIS privacy protection, free DNS management, free SSL certificates, free domain forwarding, free email accounts, free parking space, and more.
4. 1&1
1&1 provides reliable domain hosting solutions for small businesses and individuals. With them, you get unlimited storage capacity, free domain transfers, free subdomains, free email addresses, free site builders, free SSL certificates, and much more.
5. HostGator
HostGator is yet another good choice if you want to register a domain. They offer low prices, fast delivery times, and 24/7 live chat support.
6. Bluehost
Bluehost is a reputable company offering quality shared hosting plans. They provide free domain name registrations, website builder tools, daily backups, and security patches.
7. Register.com
Register.com is a well-known domain registrar that was founded in 1996. They offer useful features like free domain privacy, free WHOIS lookup, free domain forwarding, and more.
8. Sedo
Sedo is a trusted domain marketplace that helps people buy and sell domains. They provide many features like cheap domain name registrations, free WHOIS lookup, domain transfer, etc.
9. 123-reg
123-reg is a UK-based domain registrar that provides cheap domain name registrations. They provide many features like free domain forwarding, free parked domains, etc.
10. Tucows
Tucows is a Canadian-based domain registrar that offers cheap domain name registrations. Some of their key features include free domain privacy, free email forwarding, free parking space, etc.
11. Dynadot
Dynadot is a German-based domain registrar that specializes in providing high-quality domain name registrations. Some key features offered by them include free domain privacy protection, etc.
12. Webhostingpad
Webhostingpad is an Indian-based domain registrar that focuses on providing quality web hosting services. Some of their key features include free domain privacy protection.
13. A Small Orange
A Small Orange is a Dutch-based domain registrar that gives priority to its customers. Some key offerings include free domain privacy protection, domain forwarding, etc.
Conclusion
So are you still waiting? Get started on your website and get a cheap domain name today. If you have any questions, feel free to comment below and follow us for more information. And don't forget to share this post with your friends and colleagues who might also benefit from it!
Latest posts by Richa Soni
(see all)